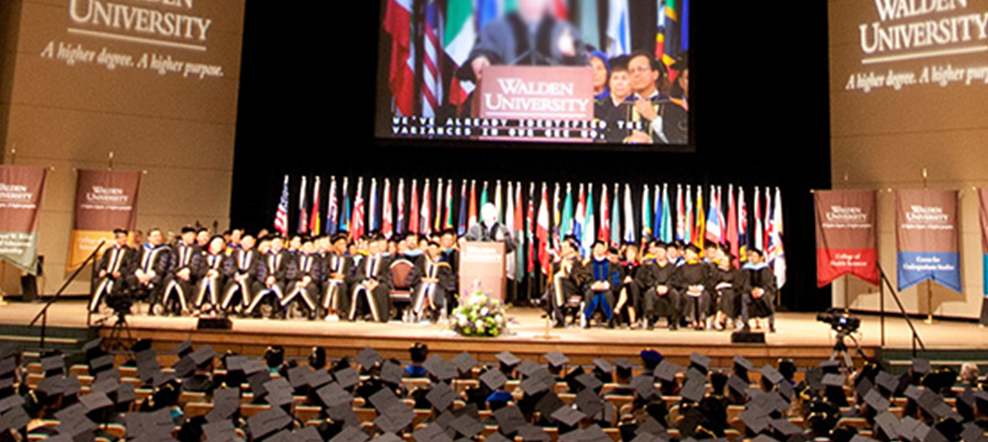 O desconhecido não é um obstáculo. Na verdade, é um começo. É um desafio. E é o que buscamos na Laureate. Todos os dias, nós estamos dispostos a repensar a respeito da educação. Para desafiar as expectativas. Para reinventar carreiras. Para crescer além dos limites. O que você não sabe?
Financial Account Specialist
---
Candidatar-se
Empregos ID 43906BR
Publicado 10/12/2019
Instituição Walden University
Cidade San Antonio
---
GENERAL SUMMARY:
The Financial Account Specialist's role is to manage accounts and to maintain accounts in a responsible manner. The Account Specialist is responsible for answering students' inquiries regarding their accounts, communicating to students the actions necessary to assist with qualifying for financial aid (where applicable), and coordinating with the other functional areas of the University/Institution such as Enrollment, Student Support Team, Bursar and Financial Aid to ensure that students' matters are resolved in a timely and accurate manner. The Account Specialist is also responsible for collecting payments and, where applicable, negotiating acceptable payment arrangements on early stage delinquent accounts. The position involves working in a team environment to manage students' accounts, collect outstanding debt, and establish payment arrangements. Ensure that the student experience is intact and supports students in continuing their educational journey.
ESSENTIAL DUTIES AND RESPONSIBILITIES:
Manage students' accounts and maintain accounts in a responsible manner.
Effectively respond to students' inquiries concerning their accounts.
Communicate to students the actions necessary to assist with qualifying for financial aid (where applicable)
Work closely with institutional staff and internal departments to ensure that student inquiries and concerns are addressed in a timely manner, leading to an inspiring student experience.

Manage assigned student account base with

responsibility for collection of early stage delinquent accounts.
Make daily contacts with the students via phone and email in the process of collections to ensure timely payments.
Negotiate acceptable payment arrangements with students where required.
Interact with all internal departments on disputed refunds, tuition discrepancies and other related problems to expedite payment and ensure current and accurate student accounts.
Identify, manage, and/or escalate issues when necessary and provide suggestions for process improvement.
Adhere to Collections Policies and Procedures (e.g., FERPA, FDCPA, Call Flow Model).
Advise students on collection, payment, and withdrawal Policies and Procedures.
Deliver passionate service that consistently aligns with our service vision and core values.
OTHER DUTIES AND RESPONSIBILITIES
May perform other duties and responsibilities that management may deem necessary from time to time.
TECHNICAL, MANAGERIAL, and PEOPLE SKILLS REQUIRED
To perform this job successfully an individual must be able to perform each essential duty satisfactorily. The requirements listed below are representative of the knowledge, skill, and/or ability required. Incumbents will be evaluated, in part, based on performance of each essential function. Reasonable accommodations may be made to enable individuals with disabilities to perform essential functions.
EDUCATION and/or EXPERIENCE:
Bachelor's degree or equivalent work and life experience required.
Minimum 1-3 years' experience working in a service-oriented environment or educational setting.
Strong working knowledge of U.S. financial aid (if supporting U.S. Students) preferred.
Must be detail-oriented, customer-focused, and a self-starter.
Strong verbal, written, and organizational skills are essential.
Strong commitment to education and excellent communication skills to handle student phone calls and emails accurately.
Strong problem solving and time management skills.
Working knowledge of Microsoft Office Suite.
Skilled at connecting and building rapport with students from diverse backgrounds.
LICENSURE and/or CERTIFICATION
BUSINESS COMPETENCIES
Ability to build relationship and rapport with customers, employees, and students with diverse backgrounds.
Demonstrated ability to manage multiple tasks and priorities in order to meet fixed deadlines
Creative, innovative, able to work independently and in a collaborative team environment.
Ability to adapt to new and rapidly changing situations.
Excellent verbal, written, and organizational skills
Strong problem solving and time management skills.
Detailed orientated and able to maintain accuracy during repetitive manual processes.
Effectively work with multiple databases and technology platforms.
Equal Employment Opportunity
Our goal is to have a diverse workforce that is representative of our students and our communities. Laureate is an equal opportunity employer committed to hiring based upon merit. Individuals will be considered for positions for which they meet the minimum qualifications and are able to perform with or without reasonable accommodations. We do not discriminate on the basis of sex, race, color, religion, age, national origin, physical or mental disability, pregnancy, genetic information, sexual orientation, gender identity or expression, veteran status, or any other status protected under federal, state, or local law.
Candidatar-se