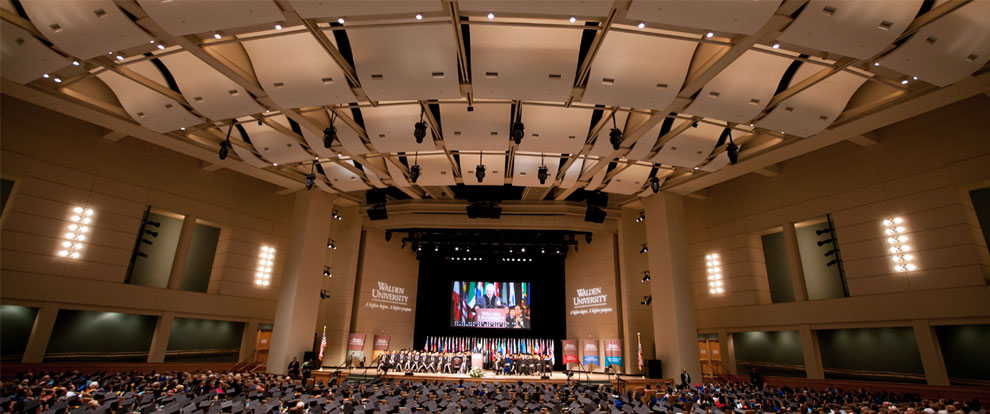 Walden University
Academic Coach
---
Candidatar-se
Empregos ID 43806BR
Publicado 08/22/2019
Instituição Walden University
Cidade Minneapolis
** We are considering candidates for both our Minneapolis, MN & Tempe, AZ offices.
GENERAL SUMMARY:

Academic Coaches serve as academic mentors, coaches, advisors, and ultimately are champions focused on the success of their students. Academic Coaches partner with students throughout the life of their academic program. They do not teach courses or competencies; rather they serve as students' primary source of support to ensure each student is making meaningful progress in their program. Academic Coaches work weekly with their assigned students in overcoming learning obstacles and understanding program expectations. They partner closely with Faculty in the academic program to ensure each and every student is receiving the support and academic engagement required for success. Coaches reflect commitment to their students' success in their daily work and maintain a deep personal interest and involvement in their students' academic progress.



ESSENTIAL DUTIES & RESPONSIBILITIES:
Providing direct, comprehensive program guidance to assigned students (up to 80 students).

Support students in their educational planning and progress from enrollment to graduation.

Managing students' academic progress according to university policies.

Helping to ensure students are frequently engaging with Faculty in any area where they require deeper academic support.

Maintaining appropriate documentation of all academic engagements.

Maintaining regular communication with students according to university protocol.

Serve as an expert in their students' academic program details and are able to answer or to obtain answers to all the questions students may have about their programs.

Advise students on time management and schedule benchmarks for the student to successfully master program concepts, knowledge and skills.

Help students identify their learning strengths and weaknesses and connect them with the necessary university resources to aid in success.

Evaluate student learning styles, skills, deficiencies and goals; identify appropriate learning resources for them to use; and facilitate their use of those resources.

Evaluate student learning engagement and assessment readiness.

Monitor student academic progress, communicating with each student weekly and intervene as necessary to assist those students having difficulty.

Assist students in career planning within the boundaries of his or her expertise, and direct students to planning resources in other areas as appropriate.

Coach students on University policies and procedures, program requirements and related academic matters.
Work closely with Faculty to ensure that student inquiries are strategically coordinated and addressed in a timely manner, while supporting academic integrity and university policies.
Cognitively guide students to develop accountability for their decisions and an understanding of how those decisions impact their success.
Provide students with proactive guidance on acclimating to their new undergraduate lifestyle and building supportive personal environments and best practices to facilitate their student success.
Empower students to maintain effective connections to the University and its online community of learners.

Work a full-time schedule that includes traditional and nontraditional hours spent on the computer and telephone. Nontraditional hours include weekend and weekday early morning or evening hours in the Academic Coach's time zone
EDUCATION and/or EXPERIENCE
Bachelor's degree
Minimum 2-3 years' experience working in a service-oriented environment, teaching or university setting
Must have a strong commitment to education and have the counseling or coaching skills required to effectively keep Competency Based Education (CBE) students on track

Strong customer service orientation and excellent communication skills

Strong problem solving and time management skills
Ability to multi-task
Excellent verbal and written communication skills required
Ability to successfully resolve student issues from request through resolution.
Effectively work with multiple databases and student platforms
Working knowledge of Microsoft Office Suite.

Experience with integrated technology systems and tools

Skilled at connecting and building rapport with students from diverse backgrounds
Creative & innovative, able to work independently and in a team environment
Self-starter
Ability to adapt to new and rapidly changing situations.
Familiarity with online learning and Internet technology a plus
Ability to work from home and available for travel in support of college requirements
The above statements are intended to describe the general nature and level of work being performed. They are not intended to be construed as an exhaustive list of all responsibilities and duties.
Laureate Education, Inc., and all of its subsidiaries or affiliates are equal opportunity employers. EOE
Candidatar-se