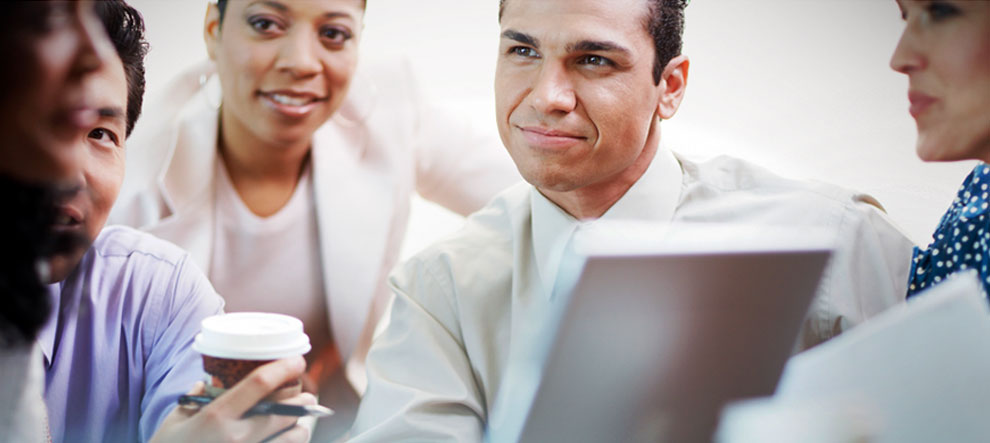 Sim, somos uma rede global de instituições de ensino. E também somos muito mais. A cada dia, nossos profissionais, professores, estudantes e ex-alunos se envolvem com comunidades ao redor do mundo. Nós mudamos vidas. Nós fazemos a diferença. Nós sabemos que estamos apenas começando. Na Laureate, hoje é o início de tudo.
Ou Procure por Categoria
Director Internal Audit (CPA & Spanish)
---
Candidatar-se
Empregos ID 43520BR
Publicado 08/09/2019
Instituição Laureate Education, Inc.
Cidade Miami
The Risk & Internal Audit Director is the leader and subject matter expert in the area of assurance, and specifically financial, operational, and compliance audits globally. Provide commentary and relate industry best practices and emerging trends in order to continually improve the organization's capabilities and contribute extensively to the continuous identification, evaluation and remediation of financial, operational, and compliance risks. The position will manage a team of internal and co-sourced resources and a budget of approximately $5M.

Individual would be responsible for the oversight and execution of advisory and assurance-related activities, which include but are not limited to Financial Audits, Operational Audits, Compliance Audits, and SOX Audits. Individual will also be responsible for supporting strategic business initiatives by advocating and enhancing the risk and control environment, and when appropriate, engaging, managing and reviewing the work of outside consultants/advisors.

This person will be required to ensure analysis, reports, recommendations and insights gained from advisory and assurance-related activities are taking into consideration. Also lead the team that is in charge of discovering meaningful patterns that may be indicative of pervasive issues impacting the organizations financial reporting and control posture. Also, the incumbent has responsibility to communicate regularly with senior management to provide updates and carryout key projects, while maintaining effective working relationships with internal and external stakeholders.

ESSENTIAL DUTIES AND RESPONSIBILITIES:
Responsible for all Financial, Operational, Compliance and SOX Audits globally.
Develop strong working relationships and foster effective communications with audited units, related business areas, and internal audit management.
Lead the execution of the reviews of all work papers, ensure audits are performed within the time budget allotted.
Present, discuss and follow-up audit recommendations with Senior Management.
Approve new audit techniques and procedures to improve effectiveness/efficiency of audits.
Ensure compliance with Laureate's policies and procedures, applicable laws and regulations, and keep current on compliance-related areas.
Lead the evaluation of internal controls within the departments through the development and refinement of risk assessments.
Approve deliverables/reports done by the Audit Team that include thematic issues, trends and other micro/macro level risks identified through the execution of audits and other assurance-related activities
Lead Ongoing assessment and completion of internal audit staff performance appraisals, promotion recommendations and professional development
Collaborate and evaluate use of data analytics and other technology-driven solutions to enhance the delivery of risk and audit services
Oversee and lead the execution of risk assessments including, fraud and compliance assessments
Collaborate and support the execution of Laureate's Enterprise Risk Management program
Serve as the liaison for Policy governance and related activities
Lead and ensure the periodic QA of audits are met and make suggestions on how to improve consistency as well as our overall approach to delivery
Lead and manage the overall development and delivery of the annual audit plan.
Continuously educate stakeholders on how audit initiatives and risk management can help them achieve their business goals and influence them to take action based on audit findings.
Participates in executive management meetings to ensure Internal Audit is well-informed of key business developments that could have an impact on audit priorities and plans.
Take responsibility for coaching/mentoring and the continuous development of respective teams.
Perform other duties as assigned by either the VP, Risk & Internal Audit.
TECHNICAL, MANAGERIAL, and PEOPLE SKILLS REQUIRED

To perform this job successfully an individual must be able to perform each essential duty satisfactorily. The requirements listed below are representative of the knowledge, skill, and/or ability required. Incumbents will be evaluated, in part, based on performance of each essential function. Reasonable accommodations may be made to enable individuals with disabilities to perform essential functions.

Proven ability to lead multiple audit projects and drive performance.
Demonstrated ability to engage and influence key stakeholders.
Proficient in Microsoft Office (Word, Excel, PowerPoint) and Visio.
EDUCATION and/or EXPERIENCE:
BA/BS degree required and Master's Degree preferred (coursework in areas of study, including but not limited to accounting, finance, business management or management information systems).
15+ years of related work experience;
12+ years of related audit or applicable business experience; 5 or more years in a management role and 4 years of public accounting experience preferred.
Higher Education industry experiences a plus.
Expertise in auditing, risk assessment and audit project management. Seasoned professional in SOX compliance, fraud management and business process improvement.
Knowledge and experience with regulatory accounting practices (US-GAAP and IFRS).
Experience in the recruitment and successful placement of financial and operational audit resources at various levels within the organization.
Experience working in diverse multicultural environment
Spanish is required; Portuguese a plus.
CPA is required
Willing to travel globally (up to 30%).


LICENSURE and/or CERTIFICATION
Professional certification CPA required. CIA, CMA, CFE, CISA or equivalent is a plus. Based on an individual's professional background, area of specialization, or industry focus, we recognize that other certifications, credentials, or experience may be more relevant than the listed certifications and therefore may be acceptable substitutes that will be given consideration upon further discussions.
Candidatar-se