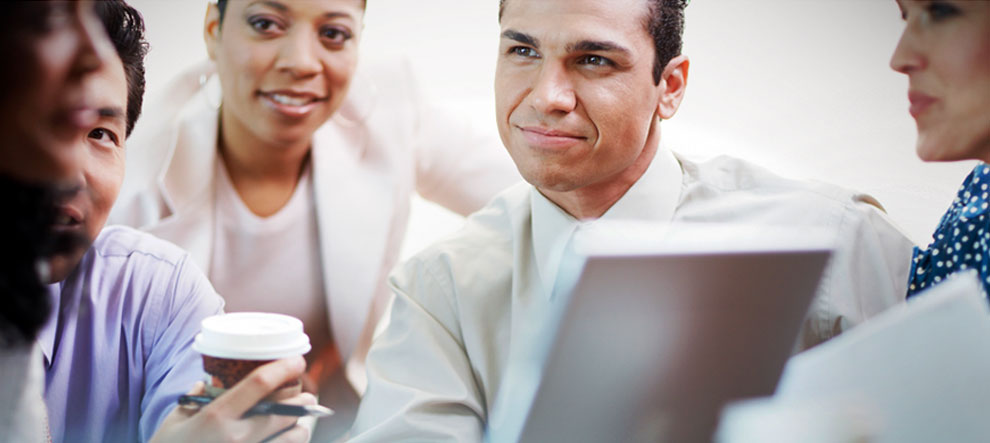 Sim, somos uma rede global de instituições de ensino. E também somos muito mais. A cada dia, nossos profissionais, professores, estudantes e ex-alunos se envolvem com comunidades ao redor do mundo. Nós mudamos vidas. Nós fazemos a diferença. Nós sabemos que estamos apenas começando. Na Laureate, hoje é o início de tudo.
Ou Procure por Categoria
Transformation Office - Global Business Partner (Remote) (Virtual)
---
Candidatar-se
Empregos ID 44723BR
Publicado 10/16/2019
Instituição Laureate Education, Inc.
Cidade Virtual
OVERALL PROGRAM
• Builds and delivers global program process improvement solutions in order to ensure continuous improvement of transformation delivery at a portfolio level
• Seeks and designs solutions to inter- and intra-departmental priority and process conflicts; challenges status quo and outlines strategies for ongoing process improvements targeting long-term organizational effectiveness and efficiency.
• Focus on systems and reporting (Wave, Power BI, others as needed) to ensure leaders and contributors across the Transformation Office are equipped with the data and insights needed to optimize successful delivery of goals and objectives; validates quality and accuracy of reports and figures developed
• Enable the Best-Practice sharing model process, meetings, and cadence to ensure effective distribution of best practices across the Laureate network
TO BUSINESS PARTNER (HEALTH AND G&A)
• Expertise and knowledge of respective workstream, including initiative opportunities and risks and themes
• Monitor and problem-solve weekly initiative delivery with team: initiative progress, milestone progress, impact tracking. Attend the WSL meetings with IOs in order to be closely aware of the initiatives
• Serves as representative of global TO for their regional/functional workstream: providing program guidance, messaging, coordination on behalf of CTO/Transformation Lead
• Fosters collaborative relationships with organization, department, and team leaders to encourage and enable them to become agents of positive change within the organization.
• Development of strategic views and analysis to drive program initiative delivery as part of the TO
• Consistent partnership with workstream leaders to drive priorities, as well constant coordination with TO Finance and TO Comms
• Weekly Cadence: CTO prep, key point person for TO meetings (logistics, actions), preparation of focus areas for TO meetings
• Coordinating workstream-level data hygiene in project management system
• Ad hoc analyses for global and workstream ELEVATE leaders (CTO, Transformation Lead, RTO, Sponsor, WSLs)
• Basic Program Reporting: organizing data from project management tool and from PowerBI reports, to compile consistent reports for global TO and local teams Requirements:
• BA/BS in HR, IT, Business Administration, or related field required
• 3-6 years of experience in Project Management or related field required
• 0-1 years management experience preferred
• Proficient knowledge of Microsoft Office, especially Excel and Powerpoint
• Experience in data analytics a plus, to drive successful analysis and reporting processes throughout the team
• Strong analytical and problem-solving critical thinking skills
• Strong ethic for working with confidential information
• Solution-oriented, with strong attention to detail and organization skills
• Ability to adapt to changing priorities
• Strong interpersonal abilities and communication skills
• Ability and interest to work in a globally diverse environment
• Fluency in Spanish or Portuguese a plus
Equal Employment Opportunity
Our goal is to have a diverse workforce that is representative of our students and our communities. Laureate is an equal opportunity employer committed to hiring based upon merit. Individuals will be considered for positions for which they meet the minimum qualifications and are able to perform with or without reasonable accommodations. We do not discriminate on the basis of sex, race, color, religion, age, national origin, physical or mental disability, pregnancy, genetic information, sexual orientation, gender identity or expression, veteran status, or any other status protected under federal, state, or local law.
Candidatar-se