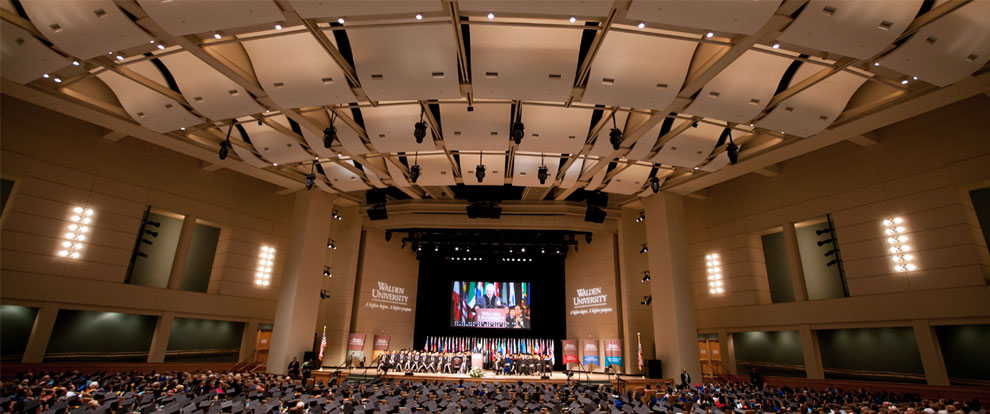 Walden University
Liaison Librarian - School of Public Policy and Administration (Virtual)
---
Candidatar-se
Empregos ID 41707BR
Publicado 07/15/2019
Instituição Walden University
Cidade Virtual
The Walden University Library is searching for an agile, innovative, and tech savvy Librarian with skills and subject knowledge in public policy and criminal justice. This Liaison Librarian is responsible for the design, delivery, and assessment of instruction supporting program outcomes in the School of Public Policy and Administration. This Librarian also provides research assistance, collections services, and outreach to the students and faculty in the areas of public policy and criminal justice in the masters and doctoral levels. Previous work with students enrolled in masters and doctoral level p
ublic policy and administration
is desired. The Walden University Library is a completely virtual academic library. This position is fully virtual.
Walden University is an Affirmative Action/Equal Opportunity Employer strongly committed to equity and diversity and seeks a broad spectrum of candidates in terms of race, sexual orientation and identity, gender, age, and disability or veteran's status. The university is particularly interested in candidates who have experience working with students from diverse backgrounds and have a demonstrated commitment to improving access to higher education for under-represented groups.
Liaison / Outreach Role & Responsibilities
(Approximately 20 hours/week)
Serve as the Library's expert on the needs of the faculty and students in designated programs.
Collect information and data both anecdotal and statistical to identify points in programs that demand library instruction or intervention.
Maintain knowledge of the evolving content of the curriculum, goals, and expected outcomes.
Identify first courses or early courses where students need to develop information literacy skills and final or large scale research projects where students need advanced research skills.
Identify, establish, and maintain contact (outreach) with the key stakeholders in the academic programs, academic centers, and course development.
Identify opportunities for library content to be updated, created, and integrated into courses and programs. (course maintenance and development)
Networking and awareness of program structure, benchmarking with appropriate institutions and understanding program expectations.
Develop an annual review schedule of programs to identify upgrades, outdated materials and new opportunities to support students and faculty.
Review course scope and sequence documents and identify problems and/or needs for instruction development.
Complete faculty and staff research support on request.
Develop internal training related to assigned programs and subject areas for staff librarians
Instruction Role & Responsibilities (
Approximately 10 hours/week)
All Liaison Librarians must be trained and involved in production of instructional pieces including assignment guides, quick answers, library labs, tutorials, videos, etc.
Liaisons will work more specifically within their programs to develop and deliver instruction.
Liaisons will staff in-person and virtual Residencies and develop instructional and informational materials to improve Residency-based Library experience for students and faculty.
Reference/One-to-one Services Role & Responsibilities
(Approximately 10 hours/week
)
All Liaison Librarians will staff the reference desk.
Provide literature review consultations, and support for doctoral students.
Requirements:
ALA accredited master's degree

At least one year of recent academic library experience.

Experience searching the major academic databases.

Expert-level research ability in online databases.

Experience teaching information literacy skills including the use of online databases

Ability to work independently with minimal supervision
Desired:
Experience in an online academic library serving students at a distance.

Experience supporting doctoral level information literacy outcomes.
Other information:
This is a full time 40 hour per week associate librarian position.
Regular hours are Monday through Friday with occasional nights and weekends.
Travel will be required up to four times per year.
Equal Employment Opportunity
Our goal is to have a diverse workforce that is representative of our students and our communities. Laureate is an equal opportunity employer committed to hiring based upon merit. Individuals will be considered for positions for which they meet the minimum qualifications and are able to perform with or without reasonable accommodations. We do not discriminate on the basis of sex, race, color, religion, age, national origin, physical or mental disability, pregnancy, genetic information, sexual orientation, gender identity or expression, veteran status, or any other status protected under federal, state, or local law.
Candidatar-se