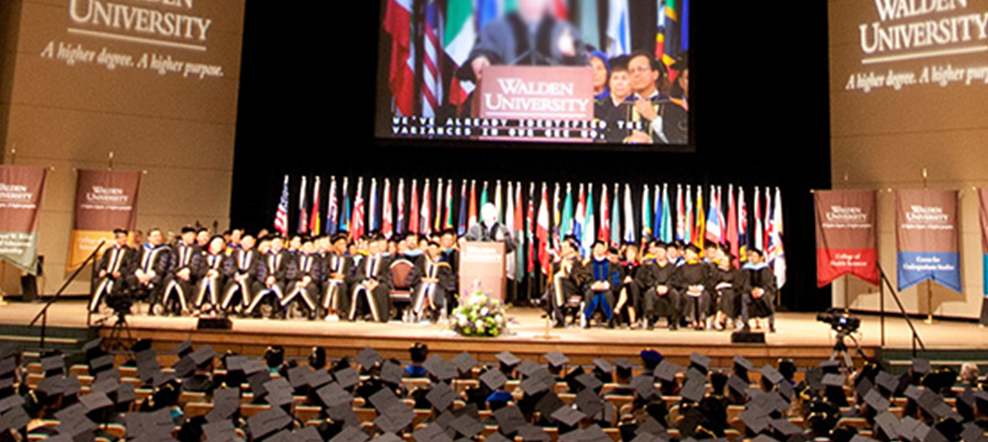 O desconhecido não é um obstáculo. Na verdade, é um começo. É um desafio. E é o que buscamos na Laureate. Todos os dias, nós estamos dispostos a repensar a respeito da educação. Para desafiar as expectativas. Para reinventar carreiras. Para crescer além dos limites. O que você não sabe?
Field Education Coordinator - Colllege of Nursing (Virtual)
---
Candidatar-se
Empregos ID 52379BR
Publicado 07/27/2021
Instituição Walden University
Cidade Virtual
Nurse Field Education Coordinator
Walden University offers advanced degrees online to professionals whose work impacts others. Degree programs include health sciences, counseling, human services, management, psychology, education, public health, nursing, public administration, technology, and engineering. Our challenging programs are designed to help students make a difference in the lives of clients, the health of communities, or the success of an organization.
The Nurse Field Education Coordinator is responsible for assisting with the practicum and field experience processes for the College of Nursing. This is a full-time position in the College of Nursing within the College of Health Sciences. This position will report to a Field Education Supervisor. The Office of Field Education is supervised by the Director of Operations for Field Education. This position will work with students, field education coordinators, academic leadership, program directors, specialty coordinators, faculty, academic advisors, contract administrators, support staff, as well as other administrators in the college.
This position is remote.
ESSENTIAL DUTIES AND RESPONSIBILITIES:
Assist nursing students in completing and gaining approval for practicum application materials and locating field placement sites as needed across a variety of nursing programs.

Review and approve nominated field sites and preceptors in practicum applications to ensure the site and preceptor meet practicum course requirements.

Process and maintain student field education files, field education applications, preceptor information and field placement site information.

Work in partnership with university contract administrators and serve as an initial affiliation agreement liaison between university and outside practicum agencies.

Assist specialty coordinators and field experience faculty in resolving student problems arising out of the practicum experience following the established communication system and direction of the supervisor.

Assist in developing and maintaining communications about practicum experience policies and procedures to students, academic advising, program directors, and faculty/specialization coordinators.

Assist in managing and administering student evaluations to monitor student practicum progress and satisfaction.

Communicate with students via phone and electronic methods to counsel and advise students across nursing programs on field education information, requirements, policies and procedures.

Review and approve practicum applications to ensure students meet requirements to include licensure, insurance, practicum forms and onboarding requirements.

Assist in maintaining field education resources outlining the policies and procedures of field experience.

Prepare, complete and maintain reports, files and documentation in a timely and accurate manner.

Assist in training and mentoring new team members.

Assist students with securing practicum placements.

Work in partnership with field education staff members as a team member to accomplish field education goals.

Attend meetings and participate in professional development programs as requested.

Perform other duties and responsibilities as assigned by the Field Education Supervisor and/or the Director of Operations of Field Education.
EDUCATION and/or EXPERIENCE

Must possess a bachelor's degree, preferably in the health or human services area.

Master's degree in health-related field preferred.

RN Licensure required, must be current, active and unencumbered.

Solid customer service and teamwork skills
Excellent analytical, problem solving, written and verbal communication skills, detail-oriented, multitasking, and organizational skills
Excellent time management skills with the ability to meet deadlines
Demonstrated solid advanced level skills in operating in Microsoft Office – Excel, Word, SharePoint, PowerPoint, Outlook, and the ability to learn Walden's administrative database
Experience in online distance-learning environment a plus
Experience working with graduate students in an educational environment a plus
Ability to extract data from databases
Oportunidades Iguais de Emprego
Nosso objetivo é ter um time de colaboradores diversificado que represente nossos estudantes e comunidades. A Walden University é uma empregadora que traz oportunidades iguais, comprometida com a contratação com base no mérito. Os indivíduos são considerados para cargos para os quais cumpram as qualificações necessárias e que sejam capazes de desenvolver em nossa Universidade. Não discriminamos com base em sexo, raça, cor, religião, idade, nacionalidade, deficiência física ou mental, gravidez, informação genética, orientação sexual, identidade ou expressão de gênero, condição de veterano ou qualquer outra condição protegida pelo governo federal, estadual ou local. De acordo com o Título IX das Emendas de Educação de 1972, a Walden University é obrigada a não discriminar com base no sexo em seus programas ou atividades educacionais, e não o faz. Essa proibição se estende a admissões e empregos. Para obter mais informações sobre a política do Título IX da Walden University, incluindo a aplicação do mesmo, clique aqui.
Candidatar-se