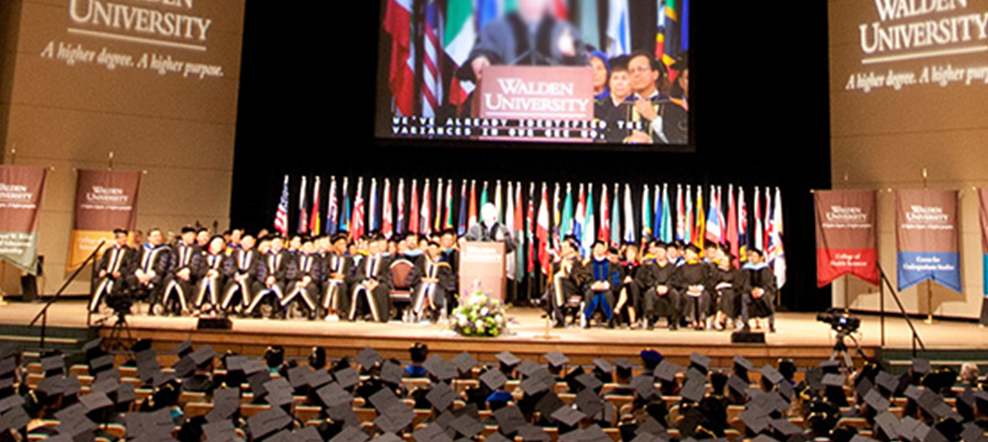 O desconhecido não é um obstáculo. Na verdade, é um começo. É um desafio. E é o que buscamos na Laureate. Todos os dias, nós estamos dispostos a repensar a respeito da educação. Para desafiar as expectativas. Para reinventar carreiras. Para crescer além dos limites. O que você não sabe?
Contributing Faculty-PMHNP(Eligible for $2,500 sign on bonus) (Virtual)
---
Candidatar-se
Empregos ID 48283BR
Publicado 07/02/2020
Instituição Walden University
Cidade Virtual
GENERAL SUMMARY:
The School of Nursing seeks dynamic, innovative faculty in the Master of Science in Nursing program's Psychiatric Mental Health Nurse Practitioner(PMHNP) track. The key responsibilities of the position are to teach courses in the specialty area of PMHNP. This position reports to the appropriate PMHNP Specialty Coordinator in the MSN program in the School of Nursing. Part-time (Contributing) faculty members will also work with other faculty as well as administrators in the College.
Additionally, faculty members are responsible for maintaining a program of scholarship and/or practice in the area of their specialty, and may assist with faculty orientation, development, mentoring/monitoring, and evaluation; part-time (contributing) faculty may also participate in school and university committee service.
Walden's MSN is accredited by the Commission on Collegiate Nursing Education (CCNE). Officially recognized by the U.S. Secretary of Education as a national accreditation agency, the Commission on Collegiate Nursing Education (CCNE) is an autonomous accrediting agency, contributing to the improvement of the public's health. CCNE ensures the quality and integrity of baccalaureate, graduate, and residency programs in nursing.

What to Expect as a Walden Faculty Member
Faculty members educate Walden University students by effectively and proficiently using online technology and resources so that knowledge, information, feedback, and critique are imparted to and shared with students in thoughtful, carefully formulated, well written, and timely communications. This is accomplished in an environment that is respectful of the student, the faculty member, Walden University, and the discipline in which the faculty member is involved.

Training
All new faculty members receive specific training from Walden University in the techniques of online teaching; use of an electronic learning platform; specifics of the policies, procedures, and degree programs of the School or College in which they are going to teach; socialization into the Walden University culture; assessment of academic integrity of student work (including use of
www.turnitin.com
); and research supervision of theses and dissertations. Teaching and mentorship assignments are contingent upon successful completion of required training. During the first term of teaching, faculty members may be assigned a faculty peer mentor (senior colleague) as an extension of their new instructor training. Peer mentors will continue to support instruction and provide peer reviews of the classroom on a regular basis.

Course Teaching/Availability
Faculty members are assigned courses, which are taught using the Learning Management System (LMS), and are responsible for interacting with students within the LMS. Discussion Boards for classrooms are open 24 hrs/day, 7 days/wk. Faculty members are expected to be in the classroom a minimum of 4 days/wk and responses to student questions must be posted within 48 hrs. The university suggests regular and predictable availability, such as online office hours or regular online chats; office hours may be required based on program or college policy, Research Mentorship
Faculty mentors may be assigned to work one-on-one with students to help students meet the research requirements of their degree. Faculty members are responsible for the provision of timely feedback, approval, assessment, and evaluation of each student's work within the classroom.
Licensing/Certification: Faculty Members must be appropriately credentialed, work currently as NP, possess an earned degree from an accredited institution or recognized by a country's ministry of education in the discipline being taught, and may be expected to be licensed or license-eligible in order to teach in specific programs. Faculty Members must maintain their licenses and any appropriate certifications in order to continue to teach at Walden University. Faculty Members are also expected to maintain currency with research by reviewing articles, journals, and presentations. If participating in research, the Faculty Member may publish and acknowledge Walden University.
EVIDENCE OF CURRENT RN AND APRN LICENSE IN ONE OF THE 50 STATES IN THE US REQUIRED. ALL NP FACULTY ARE ALSO REQUIRED TO OBTAIN RN AND APRN LICENSURE IN THE STATE OF MN AND PROVIDE EVIDENCE OF CURRENT ADVANCED PRACTICE CERTIFICATION BEFORE HIRE AS NURSE PRACTITIONER FACULTY AT WALDEN UNIVERSITY. THIS POSITION MAY BE ELIGIBLE FOR A BONUS UPON HIRE.
EDUCATION and EXPERIENCE
The successful candidate will:
Earned Doctorate degree –earned from a regionally accredited institution and must hold at least one graduate degree in the field of nursing from a regionally accredited institution (without an MSN, the doctorate degree requirement must be in the field of Nursing)

A record of professional scholarly contributions to their field of specialization. • Candidates should possess a significant record of intellectual and professional contributions to the field of Psychiatric Mental Health Nursing, including a minimum of one year of experience in the practice of Psychiatric Mental Health Nursing as a Nurse Practitioner.

A minimum of one year experience of teaching in higher education. A minimum of one year experience of teaching at the graduate nursing level.

Current clinical experience in NP practice.

Commitment to advocating for the learning and development needs of students earning their degrees in a distance learning environment.

Excellent oral and written communication, leadership, team, collaboration, and interpersonal skills.

Current National certification as a PMHNP.
EVIDENCE OF CURRENT RN AND APRN LICENSE IN ONE OF THE 50 STATES IN THE US REQUIRED. ALL NP FACULTY ARE ALSO REQUIRED TO OBTAIN RN AND APRN LICENSURE IN THE STATE OF MN BEFORE HIRE AS NURSE PRACTITIONER FACULTY AT WALDEN UNIVERSITY.
ELIGIBLE APPLICANTS WILL BE SUPPORTED THROUGHOUT THE PROCESS OF OBTAINING RN AND APRN LICENSURE IN THE STATE OF MN AND COMPENSATED FOR LICENSURE RELATED EXPENSES.
Equal Employment Opportunity
Our goal is to have a diverse workforce that is representative of our students and our communities. Laureate is an equal opportunity employer committed to hiring based upon merit. Individuals will be considered for positions for which they meet the minimum qualifications and are able to perform with or without reasonable accommodations. We do not discriminate on the basis of sex, race, color, religion, age, national origin, physical or mental disability, pregnancy, genetic information, sexual orientation, gender identity or expression, veteran status, or any other status protected under federal, state, or local law.
Candidatar-se