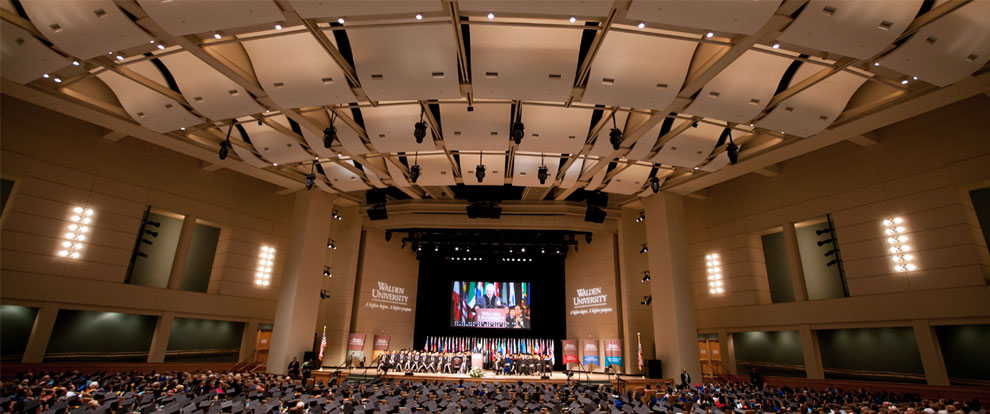 Walden University
Manager, Talent Management
---
Candidatar-se
Empregos ID 44421BR
Publicado 11/05/2019
Instituição Walden University
Cidade Columbia
Under minimal guidance, the Manager of Talent Management will lead a talent acquisition team in the attraction, recruitment, and hiring of a high-performing, diverse faculty and staff workforce. The Manager of Talent Management will be responsible for developing and executing a recruitment strategy that emphasizes diversity and supports efforts to bring in the best faculty, staff, and leadership talent.

The Manager of Talent Management will also facilitate organizational development initiatives across Walden through the integration of human resource programs and associated projects. This role will manage and support the assessment of organizational needs and the design, implementation, delivery, and evaluation of programs that enable professional development and continuous learning.


PRINCIPAL ACCOUNTABILITES

Talent Acquisition
Lead the identification, development, and implementation of broad recruitment strategies that address short and long-term staffing requirements.

Execute a robust faculty and staff hiring process that is consistent, repeatable, verifiable, scalable, and visible to the enterprise

Develop and implement a robust direct sourcing strategy to ensure pipelines of candidates are developed and maintained including the recommendation and implementation of new sourcing methods

Conduct in-person and over-the-phone interviews

Serve as the executive talent acquisition partner

Stimulate time to fill, interview to placement ratio, and cost per hire

Update staffing and recruiting programs and policies as needed

Monitor the maintenance and effective utilization of the internal resume tracking system

Ensure company compliance with staffing policies and procedures as well as employment laws and regulations

Organizational Development
Support various HR functions in the strategic development and execution, planning, and facilitation of organizational development programs and initiatives

Assist with the design and development of HR programs for management and employees

Create and maintain learning activities, training materials, instructor guides, and lesson plans

Perform needs assessments to enhance the effectiveness of faculty, staff, and leadership performance

Review evaluations of courses, objectives, and accomplishments

Identify/incorporate best practices and lessons learned into program plans

People Management

Effectively manage, coach, and develop direct reports.


OTHER RESPONSIBILITIES
May work with leadership to manage the recruitment budget and invoice payments as it pertains to hiring expenditures to include background checking, print and on-line advertising, search firm fees, etc.

May perform other duties and responsibilities that management may deem necessary from time to time.
8 to 10 years of related experience required
2+ years of management experience required
BA/BS in HR, Business, I/O Psychology, or another related field required
MBA or MA/MS preferred
Change Management and/or Project Management certifications a plus
Advanced knowledge of Applicant Tracking Systems and resume databases
Experience designing, implementing, and evaluating talent management and talent acquisition programs
Experience communicating and interacting with executive management
Seasoned knowledge of employment laws and practices
Strong interpersonal abilities and communication skills
Strong analytical, problem-solving, and critical thinking skills
Strong organizational skills and attention to detail
Ability to adapt to a fast-paced work environment and changes business and departmental initiatives
Ability to manage multiple projects with shifting priorities
Able to work as part of a team and independently
Laureate, we give passionate, motivated individuals the opportunity to think outside the box to impact the educational landscape and allow our students to achieve their dreams. By committing to understanding what students value and how we can improve their experience, we are driven to not only further your professional career, but also the lives of students across the globe. It is time to make your difference. We are Here For Good. For more information, visit http://laureatehereforgood.net/.
Candidatar-se