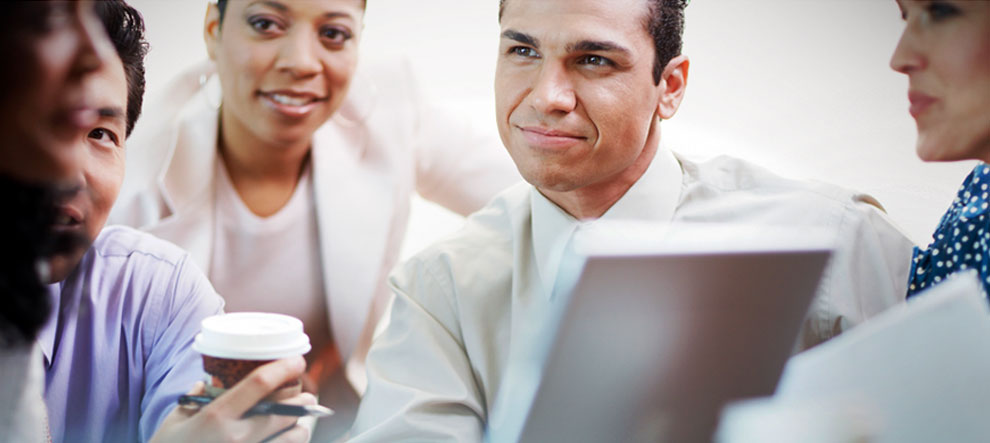 Sim, somos uma rede global de instituições de ensino. E também somos muito mais. A cada dia, nossos profissionais, professores, estudantes e ex-alunos se envolvem com comunidades ao redor do mundo. Nós mudamos vidas. Nós fazemos a diferença. Nós sabemos que estamos apenas começando. Na Laureate, hoje é o início de tudo.
Ou Procure por Categoria
Director, Information Technology
---
Candidatar-se
Empregos ID 44885BR
Publicado 10/31/2019
Instituição Laureate Education, Inc.
Cidade Columbia
Director, Information Technology - Recruitment is a member of the technology management team for Laureate Higher Education with overall responsibilities for IT Delivery Management. Director, Recruitment will provide discipline and focus across the IT organization in executing Technology initiatives that improve cost effectiveness and service quality in a constantly changing and competitive marketplace.
Director, Recruitment is responsible for executing the IT project portfolio supporting the Recruitment business. He or She will work closely with senior business executives, IT Management, and Enterprise Architecture to ensure alignment of IT priorities with business initiatives and create an effective process of prioritizing and managing cross-functional IT projects. A deep understanding of project management disciplines, project prioritization and IT portfolio management is required.
Director, Recruitment has a key role in leading organizational change toward flexibility/agility, participating in key budgeting processes and decisions, and participating in the successful execution of transformation initiatives. He/she will drive standardized Laureate project management processes within IT to increase project success, improve project status, and make resource allocation processes more efficient.
Director, Recruitment has an important role with assisting the CIO with IT CapEx budgeting and overall support on the IT budgeting process, and interaction with Finance (such as providing CapEx project documentation and monthly IT resource allocation all in support of internal and external auditing)
ESSENTIAL DUTIES AND RESPONSIBILITIES:
Leads and manages the IT Delivery for various project under Recruitment
Manages project activities for business requirements
Work closely with other IT Delivery leaders to ensure consistency in approach and definition of key metrics
Develop relationships with IT Operations, Infrastructure and other shared services teams
Manage vendor relationships supporting vertical delivery
Enable agile in teams specifically Scaled Agile (SAFe)
Develop strong relationships with key business stakeholders
Develop teams with focus on mentorship, coaching and team growth
Manage project execution within assigned budgets
POSITION IN ORGANIZATIONREPORTS TO:
CIO Walden and Laureate Partners
POSITIONS SUPERVISED:
This position will have multiple direct reports with the overall team up to 14 people (subject to change)
TECHNICAL, MANAGERIAL, and PEOPLE SKILLS REQUIRED:
To perform this job successfully an individual must be able to perform each essential duty satisfactorily. The requirements listed below are representative of the knowledge, skill, and/or ability required. Incumbents will be evaluated, in part, based on performance of each essential function. Reasonable accommodations may be made to enable individuals with disabilities to perform essential functions.
A minimum of 10 years of progressive information technology experience in a collaborative IT service focused environment.
A solid background of experience and an impressive record of innovation and attainment of goals in complex organizations, especially in a global enterprise environment and matrix organizations.
Strong change management and leadership skills, and the ability to apply them to implement new systems and redesign work, are required.
Experience in directing and managing within a dynamic and challenging environment, working inclusively through people to achieve shared objectives.
Background with Salesforce, Contact Center, Marketo and Product Development is a solid plus
Experience in Technology operations is a significant plus
EDUCATION and/or EXPERIENCE:
BA or BS degree in Information Systems, Computer Science or Business Operations; MS or MBA a plus;
LICENSURE and/or CERTIFICATION
AWS Certification is a plus
SAFe Certification is a plus
Candidatar-se