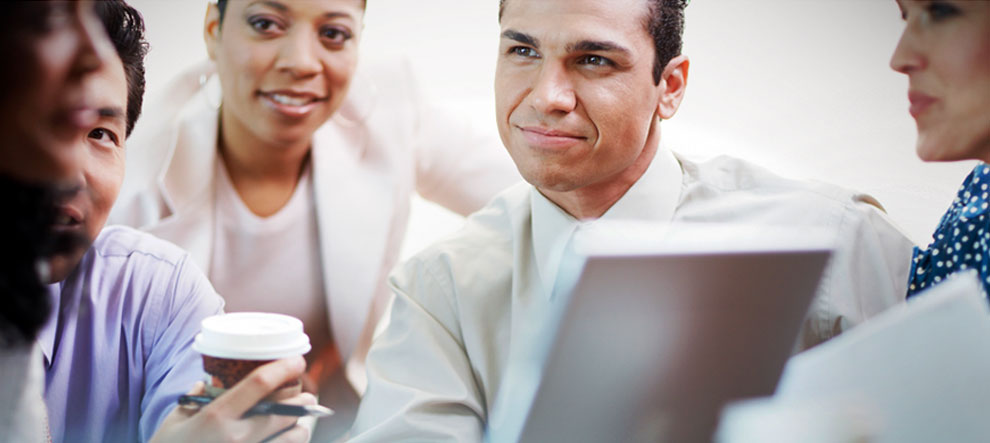 Sim, somos uma rede global de instituições de ensino. E também somos muito mais. A cada dia, nossos profissionais, professores, estudantes e ex-alunos se envolvem com comunidades ao redor do mundo. Nós mudamos vidas. Nós fazemos a diferença. Nós sabemos que estamos apenas começando. Na Laureate, hoje é o início de tudo.
Ou Procure por Categoria
Sr Accountant - Internal Controls
---
Candidatar-se
Empregos ID 43753BR
Publicado 08/22/2019
Instituição Laureate Education, Inc.
Cidade Baltimore
The senior accountant, Internal Controls reports into the Senior Manager, Corporate Internal Controls and assists with the management and execution of Laureate's Sarbanes-Oxley compliance efforts in accordance with Global Internal Controls / SOX Compliance guidance and requirements. The senior must be attuned to diverse and complex operations in order to add value to senior management and provide guidance throughout the organization. This is a hands-on position which interfaces with the most senior levels of management, as well as assists with the planning, conducting, and successful and timely completion of Laureate's annual SOX program. The senior must be detailed, action, solution and results oriented and dedicated to continuous improvement. In addition, must possess the ability to manage one's own time and resources and the time of others. The senior must also be able to maintain objectivity and provide the appropriate level of guidance to our process owners in terms of SOX requirements and changes to control structure that leads to a sustainable and cost-effective program for the company.
ESSENTIAL DUTIES AND RESPONSIBILITIES:
Assist the Senior Manager, Corporate Internal Controls with responsibility for end-to-end SOX activities for Corporate processes including entity level controls, HR/payroll, fixed assets, financial reporting, tax, treasury, contract management, etc.
Help develop and maintain the Internal Controls / SOX compliance framework that ensures the effort is efficient and effective for the area of responsibility. This includes taking into consideration the SEC's guidance and the benefits of PCAOB Audit Standard #5,
Collaborate with leadership and business units to ensure that adequate internal controls are designed and documented to comply with SOX 404 and company-wide requirements. Monitor major change in business, process and systems to ensure timely updating of controls documentation to mitigate the risks.
Ability to develop and implement efficient internal control testing programs to evaluate their operating effectiveness. This may include actual testing of select processes controls (e.g. ITGCs, business process, automated controls, interface controls, etc.) detailed working paper review, test design, sample size guidance, exception evaluation criteria, retest expectations, and global test opportunities.
Manage periodic progress reporting on SOX compliance efforts including status of open control deficiencies (from internal controls testing, internal audits, external audits etc.). Facilitate remediation of internal control deficiencies with the appropriate process owners to ensure that issues are brought to logical closure. Help escalate when deficiencies are not remediated timely.
Identify and evaluate issues and processes that may impact multiple business units. Suggest ideas and solutions that may lead to standardized and improved processes across multiple business units.
Help coordinate the SOX 302 certification and sub-certification processes on a quarterly and annual basis. Participate in the finance academy to share control perspective.
Review SOX workpapers to ensure that they are clear, concise, and supported by operational facts results to justify conclusions
Oversee the collection and sharing of evidence in support of internal / external SOX audits and ensuring that evidence provided auditors is complete and accurate.
Communicate recommendations to process owners/management through logical, clear and concise written and oral means to gain understanding and agreement on internal controls issues and commitment to implement corrective action.
Oversee the activities of internal controls regional personnel to ensure effective utilization in completing assigned projects. Provide day-to-day support of assigned internal controls personnel such as creating open lines of communication, providing status updates, advising on difficult situations.
Nurture existing and develop new relationships with regional management. Mentor and guide internal controls personnel, as appropriate and necessary, in the execution of their assigned projects.
Able to work well independently and within a team environment, and take initiative to drive for results with assigned projects; able to function without day-to-day supervision.
Manage, direct, and train internal controls personnel and outsourced providers to ensure expectations and results are clear and consistent.
Continuously assess team members need for development and provide ongoing coaching and training to ensure professional growth and continued quality deliverables.
Provide major input to engagement planning and fieldwork, as well as identification, development and documentation of audit issues, and recommendations for their improvement.
Assist with establishment of training programs as it relates to Internal Controls / SOX Compliance.
Stay abreast of changes to and best practices in SOX compliance and internal controls overall (i.e., serve as a subject matter expert on internal controls related issues). Bring such perspective to Laureate to continuously improve our compliance effort.
Participate in other company initiatives/projects including due diligence, compliance plans, dispositions, etc. as needed.
Travel opportunities may arise as part of role.
May perform other duties and responsibilities that management may deem necessary from time to time.
EDUCATION and/or EXPERIENCE:
BS/BA degree from an accredited university preferably in accounting or equivalent,
CPA required, CIA, CFE, and/or other relevant certifications a plus
English required, Foreign language skills a plus
Knowledge of GAAP, PCAOB, SOX, COSO standards, and business laws and regulations.
Advanced knowledge in Microsoft Office Suite and other business and audit –related applications/software
3 to 5 years for prior business experience, preferably with Big 4 or Regional public accounting firms or with the internal audit/ controls department in a multi-national organization.
Significant practical experience in delineating between SOX and non-SOX controls and objectives.
Exposure and appreciation for diverse international cultures and customs.
Knowledge in evaluation of SOC 1 reports for reliance by the company
Strong experience managing or directing individuals to produce high quality results consistently.
Strong analytical and problem-solving skills, and attention to detail
Excellent interpersonal, written and communication skills, and the ability to influence others
Strong project management skills and experience with a proven history of results
Managing multiple priorities simultaneously through strong prioritization, and organization skills
Candidatar-se