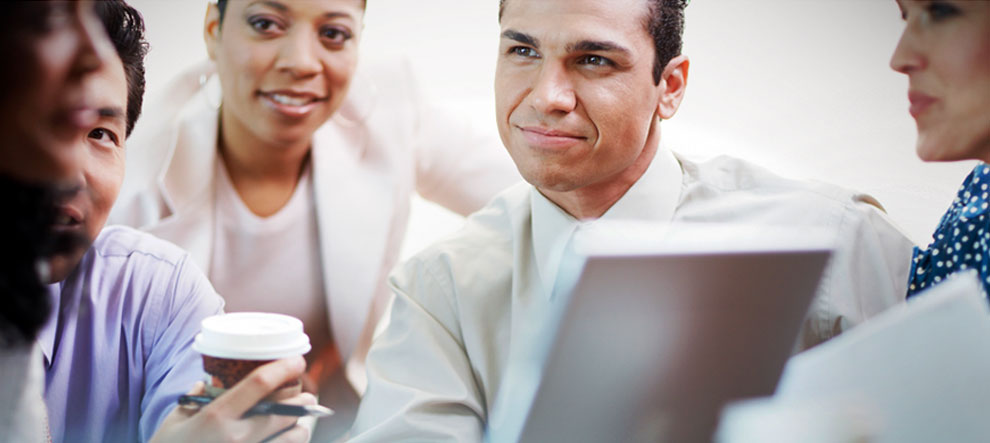 Sim, somos uma rede global de instituições de ensino. E também somos muito mais. A cada dia, nossos profissionais, professores, estudantes e ex-alunos se envolvem com comunidades ao redor do mundo. Nós mudamos vidas. Nós fazemos a diferença. Nós sabemos que estamos apenas começando. Na Laureate, hoje é o início de tudo.
Ou Procure por Categoria
Senior Director, Global ITSM
---
Candidatar-se
Empregos ID 45216BR
Publicado 11/07/2019
Instituição Laureate International Universities Mexico
Cidade Alvaro Obregon - Santa Fe
The Senior Director, Global ITSM supports Laureate's 3 billion USD in business revenue by overseeing technology customer support globally, including service desk and field support teams for Laureate's 25 institutions with more than 150 campuses with their 875K students and corporate offices with 55K employees,.The role manages vendor relationships and internal teams to enable Laureate employee's technology needs to be quickly and efficiently met. This role leads efforts to enhance the reliability and effectiveness of office technology, enterprise software and integration of IT technologies within corporate and campus environments while ensuring exceptional customer service to meet Laurate strategic and tactical goals. This role looks for opportunities to improve performance and efficiency of existing processes through optimization opportunities.

ORGANIZATION STRUCTURE:
Around 270 employees including managers for Corporate, Brazil, Mexico, US and AIEP and their teams as well as vendors and contractors.
PRINCIPAL ACCOUNTABILITES:
· Directs global service desk team and vendor strategy for level 1 support
· Provides strategic leadership to country-specific field support teams and direct reports
· Responsible for ensuring optimum support is provided to business stakeholders
Determines client IT support needs, defines a business plan, organizes the team, manages costs, sets standards, measures progress, guides performance, removes obstacles that impact performance, develops contingency plans, and ensures support services meet client expectations.
· Establishes & monitors priorities, objectives, procedures, and service targets for both level 1 and level 2 based on business needs
· Maintains close alignment and coordination with overall Laureate technology operations
· Meets with business stakeholders regularly and communicates IT needs to peers (global IT leadership team)
· Maintains vendor relationships with various supplier partners; validates invoices & charges against IT equipment or service orders
· Meets with business stakeholders regularly and communicates IT needs to senior leadership
· In partnership with the IT executive management and VP Tech Operations, establishes updates and maintains key operational metrics for monthly business reviews.
· Responsibilities include occasional logistical support for events where personnel are requested, system audit support and general reporting on support metrics.
· Partners closely with the businesses and institutions to drive innovative service management processes and approaches based on feedback from our employees and senior leadership.
· Oversees problem resolution proposal to prevent issue recurrence.
· Oversees analysis of incident data and trends to help prioritize efforts to improve system availability and performance.
· This position requires travel up to 25% of the time.
KNOWLEDGE, SKILLS and EXPERIENCE:
10-15 years of progressive IT experience directing a support team in a large-scale corporate environment
A bachelor's degree or higher in Information Technology, Computer Science, Management Information Systems, or closely related field.
Thorough knowledge of advanced concepts and basic operating principles of Information Technology in a business environment
Thorough LAN/WAN knowledge, general mainframe technology and applications knowledge, thorough PC/windows skills
Ability to troubleshoot applications and hardware in a methodical and rational manner
Ability to quickly learn new technical concepts, ideas, and theories
Provides support for Microsoft Office products, Windows and Mac operating systems, network connectivity and enterprise applications
Strong communication skills (oral and written) and ability to work within an organization with matrixed management
Ability to lead and inspire a team and manage the expectations of various country CIOs
Ability to prioritize tasks and recognize / respond quickly to critical matters
Ability to gather and analyze facts, draw conclusions, define problems and recommend or implement appropriate solutions
Ability to think logically and abstractly
Excellent communication skills; including strong leadership skills
Excellent project management, organization, and team collaboration skills
Excellent facilitation, collaboration, negotiation, and presentation skills
Ability to anticipate risks and devise solutions in the moment
Ability to understand problems from a broad perspective and anticipate the impact of administrative issues and solutions
Proficient in English, Spanish and Portuguese
Candidatar-se